Welcome to WordPress – Sebenernya ini bukan post penting sih. Sekedar pemberitahuan aja kalo blog ini migrasi dari blogger ke WordPress. Planning sudah lama sih cuman baru kesampaian gara-gara sibuk ngerjakan tugas akhir. Kenapa migrasi ?
Pertama karena ada vps nganggur sayang kalo gak dipake. Kedua karena ini :
Biasalah anak anak goblok logikanya kalo web tutorial linux pake blogger berarti adminnya tukang copas wkwk.
Untuk theme emang sengaja pake yang simple karena suka aja sama desain ini, jadi cuma edit seperlunya dari child theme Genesis Framework.
Genesis Frameworknya nulled ya ? Yah, barang receh cuma $60 doang sih mending beli daripada download nulled terus cek filenya satu satu takut kena backdoor.
Proof :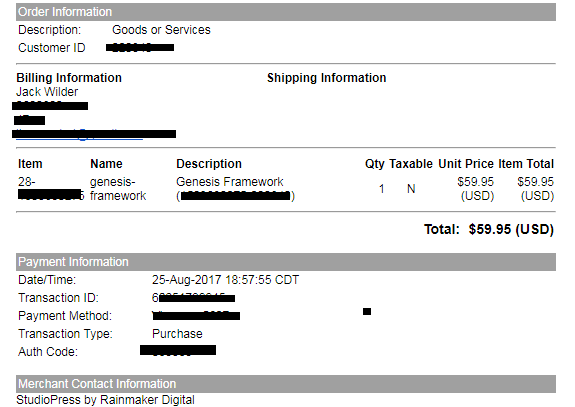 Terus blog ini mau diisi apa? Masih seperti biasa, daily life, dan mungkin sedikit tips trik tentang ads dan bitcoin. Intinya how to make money from internet lah. Atau kalo lagi pengen bully orang ya bully orang awakakakaka.