How to Change Root Password in Ubuntu Linux. By default, root on Ubuntu is disabled for security reasons. You can run command that need root privileges with sudo command using sudo user. But if you want to login as root directly (although it is not recommended), you can follow this tutorial.
You need to change root password on Ubuntu to able to login as root directly. Run this command as sudo user.
sudo passwd root

Then, you will be prompted to enter and confirm the new root password.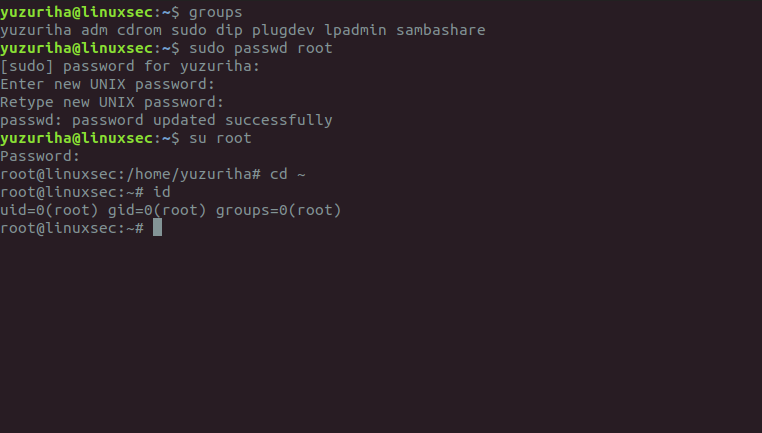 Done. Now you will be able to login as root in your Ubuntu.
If you have any questions or feedback, feel free to leave a comment. Thank you.